Who are we?
Our Spanish school in Bilbao is formed by a team of professionals who work every day to make your stay in LINCE Spanish School and your experience in Bilbao unique.
We are four young entrepreneurs, three Spanish teachers and an administrative officer. Opening the doors of this Spanish school in Bilbao means a big step for us in our career: creating a Spanish school which combines the expertise of teachers with new methodological trends in the teaching of Spanish, a school with transparent policies and environmentally friendly. A place of international atmosphere, where the most important thing is you.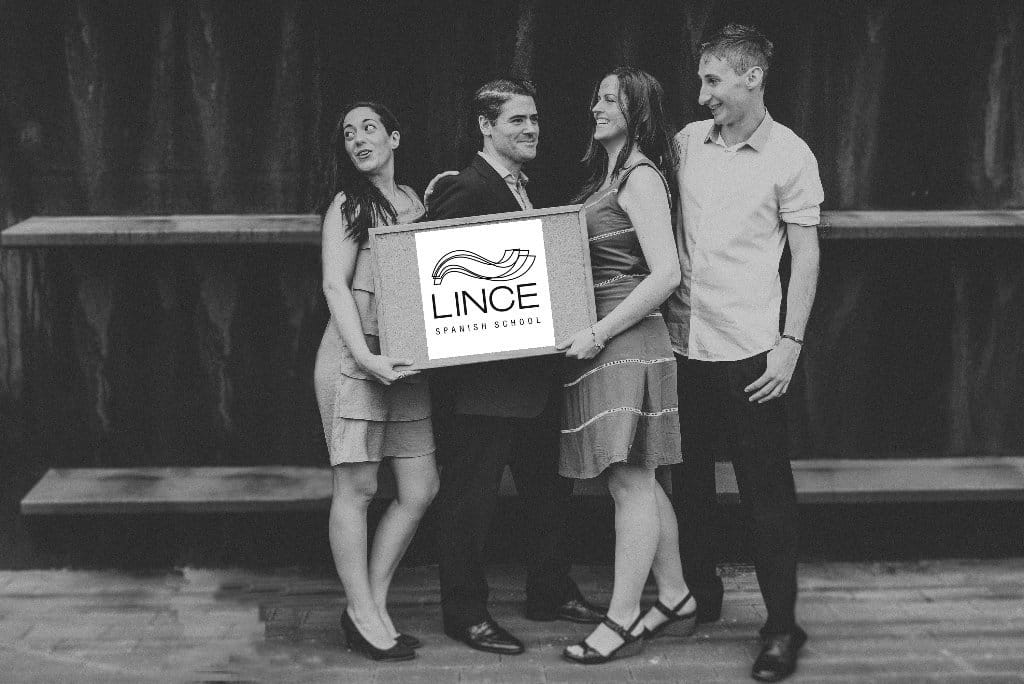 A place with an international atmosphere where you are the most important 
We are sure that the familiar atmosphere of the school will make you feel at home. Get to know the team!
Ruben Battaglia
Administrative officer
I'm Italian and I graduated in Foreign Languages and Literatures.
The first time I came to Bilbao was in 2013 to do an internship and since then I've fallen in love with this amazing city. I love languages and meeting people from different countries. I speak Italian, Spanish and English and my biggest passion is traveling. I've always dreamed of working in a language school, in contact with students from all around the world and in a young and dynamic environment.
Here I introduce to you the Spanish teachers of our school:
José Javier Vilariño
Spanish teacher

José Javier holds a PhD in History (University of the Basque Country) and a postgraduate specialist in Archives (National Distance Education University).
After that, he studied the teaching of Spanish as a Foreign Language (ELE), later moving to work in a Spanish school. Over the years he has developed his knwoledge thanks to his teaching, the development of materials for Skype courses of different levels of Spanish and through specialized courses offered by the Cervantes Institute.
He combines his ELE classes with the research in the field of history, having published articles and reviews in prestigious academic journals in addition to a book on his doctoral thesis.
Diana Urgellés
Spanish teacher

She graduated in Hispanic Studies from the University of Salamanca and holds a Master in Spanish as a Foreign Language (ELE) at the University of Barcelona.
She has ten years of experience in teaching Spanish to foreigners accredited by the Cervantes Institute, in public and private universities in Spain and UK.
During the last eight years she trained more than 350 Spanish teachers, created educational materials, and kept training with different courses at the Cervantes Institute, including those to become a DELE examiner.