Our Business Spanish course is designed for any person interested in developing the language skills that are used in the business world: executives, entrepreneurs, business students…
We know that in the working world it's important not only to know languages in general, but also to know how to behave appropriately in a professional environment.
That's why our Business Spanish course is perfect for learning vocabulary, expressions and customs of the financial and commercial Spanish, and to practice all the situations related to the business world.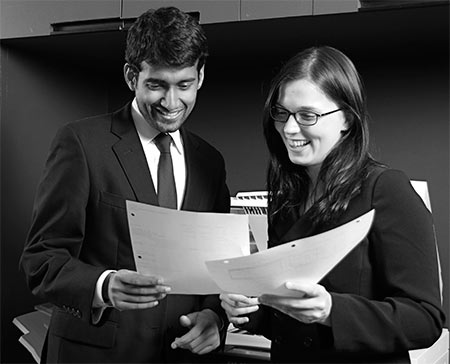 In LINCE Spanish School we think that, in order to get the best results, it is preferable to undertake the Intensive Spanish course to consolidate your level, and then a single class of Business Spanish per day in order to work on specific business content.
The intensive course will help you improve your Spanish language proficiency in general, while individual business Spanish classes will help you to develop your language skills on a professional field.
Some of the skills you will practise in your Business Spanish class are:
Business communications (e-mail, business formal letters)
Phone communication
Face to face communication in business meetings
Business presentations
Networking /Skills to socialize
Negotiation skills
Job interview preparation
Body language and business etiquette
The teachers who give classes of Business Spanish enliven their lessons with dynamism, interaction and real working material. They use newspapers, videos, everyday office situations, and analyze specific cases, scenarios and projects.
Details of Business Spanish course
Private classes will be held after 13h. To be arranged between the teacher and the student.
Start of the course: every monday throughout the year
Students per class: 4-5 (max. 8) in the intensive courses. 1 or 2 students in private classes.
Levels of the Business Spanish course: B1 – C2
Schedule: Monday to Friday. From 9h to 13h. With a half hour break each day for a drink, a walk or a chat with other students of the school and with the teachers.
Duration: any amount of weeks you want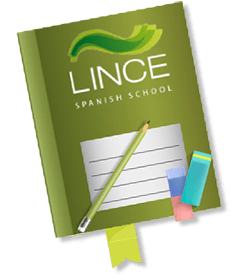 Business Spanish course prices
Type of course
Price
Duration
Business Spanish course
295€
1 week,
25 hours per week
Enrollment FEE includes: registration, welcome packet, cultural activities, internet acces and Wifi, attendance diploma and level diploma, books, movies and CD loan services.
50€