Spanish classes via skype

LINCE Spanish School makes it easier to learn Spanish with Spanish classes via Skype. Now you can learn Spanish from home or office, in a fast, comfortable and modern way.
Even if you can not travel to Spain, you can learn Spanish from your computer, tablet or mobile; from the office or while you are on vacation.
Learn Spanish online! It is a new interactive and social way to learn a language while you can make new friends in a foreign country. It is also an excellent supplement to maintain your Spanish level after studying in our Spanish school in Spain.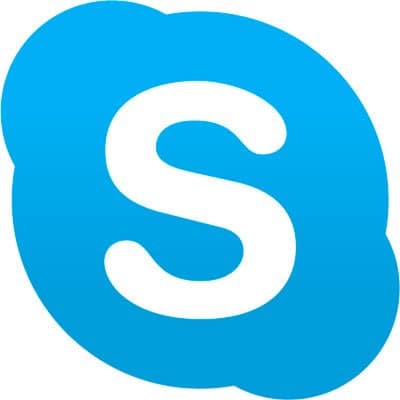 The Spanish classes via Skype that we offer cover all the aspects of the Spanish language: grammar, colloquial conversation, writing, vocabulary... Since they are individual classes, you have a totally customized program; you are free to choose how you want to make your classes, tailoring the schedule to your needs.
LINCE Spanish School teachers have many years of experience and specific skills to teach Spanish at a distance. Online Spanish classes are individual, with schedules set according to your needs. You can use the webcam or not, but you will need a microphone and speakers (or headphones).
Spanish classes via Skype benefits
It is a quick and enjoyable way to learn Spanish from your home country
All levels throughout the year
We adapt to your lifestyle
Methodology: The courses follow our education plan
Certificate of course completion
Availability of card payments and invoices available for your company
All you need is to have Skype installed on your computer!
Details of Spanish courses via Skype
Recommended for: those who want to learn Spanish but can not travel to Spain or those who have little time to study. They are also ideal for those who have a good knowledge of the language but want to practice their Spanish regularly to maintain their current level.
Requirements: all you need is a free account on Skype and willing to learn Spanish.
Start of the classes: any day of the week from Monday to Friday
Students per class: 1 to 2
Levels: Basic – Proficient (A1-C2)
Schedule: variable (Consult availability)
Duration: all the classes you want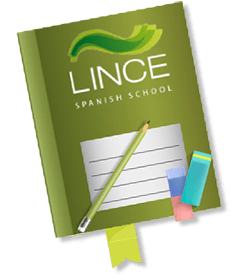 Spanish classes via Skype prices
| | | |
| --- | --- | --- |
| Type of course | Prices | Duration |
| Spanish classes via Skype | 25€ | 1 session (50 minutes) |
| Spanish classes via Skype - Packet 10 OFFER | 220€ |  10 sessions (10x50 minutes) |
Remember: The discount for the Packet 10-Offer only applies when full payment is made before the first class. You do not pay tuition for Spanish classes for Skype and all teaching materials are included.
Certificate: it will be sent to your address by mail. It is a certificate of attendance which confirms your level of Spanish and the number of classes you have undertaken.
Spanish lessons via Skype are available for all levels and types of courses (Intensive course, Spanish conversation course, Preparation for the DELE exam, Business Spanish, Spanish for tourism, etc.).
Cancellation policy for Spanish classes via Skype: The classes can be cancelled only via email, with 24 hours notice before the date and time agreed for the class.