Non-Native Spanish Teacher Training Course

Non-Native Spanish Teacher Training Course: who is this course directed to?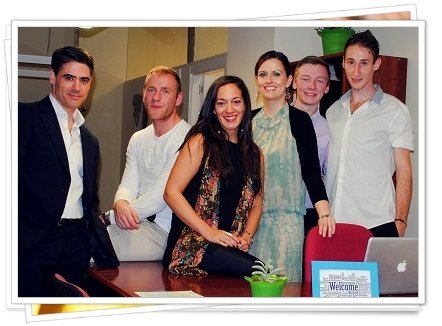 The Non-native Spanish teacher training course is directed towards everyone dedicated to the teaching of Spanish whose mother tongue is not this language. This course is designed for the Spanish professors with much experience in the field and that look for refreshing their skills, as well as those who are just now having their first contact with teaching Spanish and want to specialize more in depth.
Non-Native Spanish Teacher Training Course: Objectives

The program has a general objective to respond to the specific needs of the non-native Spanish teacher who work outside the borders of Spanish speaking countries.
This are some of the specific objectives:
•    Perfect you knowing of the Spanish language
•    Deepen cultural aspects
•    Gain resources for the Spanish classroom
•    Familiarize yourself with the latest methodology
•    Get to know the reality of teaching Spanish to foriegners in Spain
•    Exchange experiences with native Spanish professors.
What does it include?

Airport pick up / drop off
Housing with host family/hostel
Course materials
Theoretical part (20h)
Practice part (6h)
Program of cultural activities
Students per group: 10 max.
24 hour assistance
Other details

–Duration: 1 week (6 days)
–Content: The course includes a theoretical part and a practice part and it includes cultural activities to enjoy with the immersion experience in Bilbao. Consult the program model layout at the bottom of this page to see the specific content.
–Certificate: All of the participants will receive a certificate of the completed course.
–Price: 495€/ person

Non-Native Spanish Teacher Training Course – PROGRAM MODEL

*Remember that this program model is our training course for non-native Spanish teacher. If you come in a group and you have specific needs, contact us and we will design you a program specifically for you.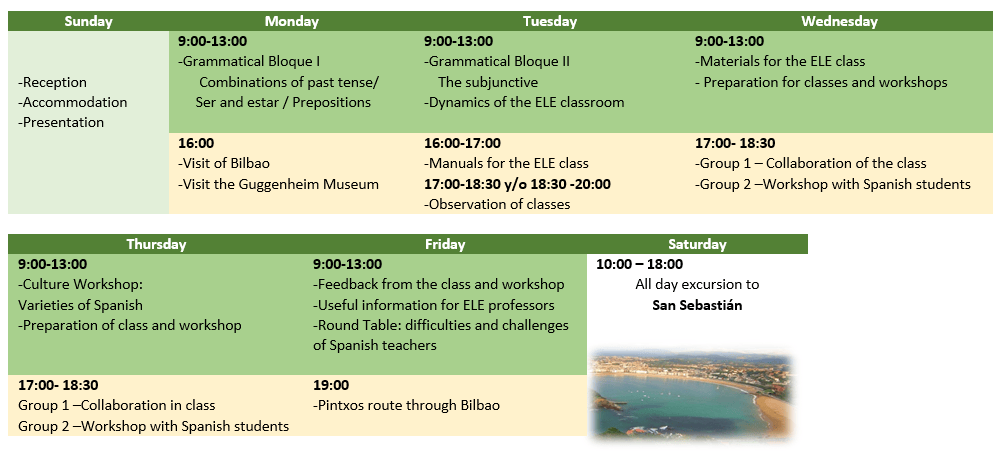 If you have any questions about our Non-Native Spanish Teachers Training Course, contact us.