Training course for Spanish teachers (ELE)

LINCE Spanish School provides a training course for Spanish teachers (ELE) to become professional teachers of Spanish as a foreing language (ELE).
This training course for Spanish teachers consists of 110 hours divided in theoretical and practical-teaching and practical classes (20 hours of guided observations and practices with foreign Spanish students of the center itself).
Who is the course for teachers of Spanish as a foreign language addressed to?
The course is addressed to Spanish native speakers or foreigners whose language level is C1 or superior, with or without previous teaching experience, who want to focus their professional career on teaching Spanish as a foreign language (ELE) and whose specialized preparation is less than 50 h or none.
Training course for Spanish teachers (ELE) contents
Theoretical-practical classes
Role of the teacher in the classroom: teachers' competence.
General theories on the acquisition / learning of a second language.
Methodological teaching approaches for languages ​​(evolution and current situation). The communicative approach.
Group dynamics. Tips for teaching.
Introducing new language: techniques and communicative activities to practice new language. Analysis of grammatical, textual, communicative and cultural aspects.
Language skills in the teaching and learning of ELE
The curriculum of Spanish as a foreign language. Programming techniques and lesson planning
Description of the levels of the Common European Framework of Reference for Languages
Analysis of teaching materials and resources. Types and characteristics. Criteria for selection and use in the classroom.
Concept of evaluation. Techniques for the evaluation of the teaching and learning of ELE
Teaching practices
During these teaching practices, the student will be assigned to a tutor (a Spanish teacher of the school) with whom he will first make the class observations, and will then actively realize it. At all times the trainee teacher is supervised by a tutor who also undertakes an analysis and assessment of his performance.
The participants, outside school hours, are expected to plan the practical classes according to the guidelines given by the tutor.
Further details of the training course for Spanish teachers (ELE)
Evaluation
The course grade (Pass / Fail) depends on:
Classroom participation
Practical classes
A final work to be performed during the course (design of a teaching unit)
Certificates
At the end of the course, once the final work and the teaching practices are properly completed, the student will receive a certificate stating the course name, the number of hours and the course description. In addition, the students will receive a personal report with the evaluation of the final work. To obtain the certificate is necessary to perform all the practical classes and to attend 90% of the lectures.
Dates for 2015: November 2nd, Monday (4 weeks + 2 weeks of practice)
Nº of students: max. 8
Schedule: from Monday to Friday / Two shifts:
Morning shift: 9:00 to 13:00 (30 minute break)
Evening shift: 18:00 to 21:30 h
Duration: 6 weeks
The date/schedule for the practical part depend on the availability of the trainee teacher and the school.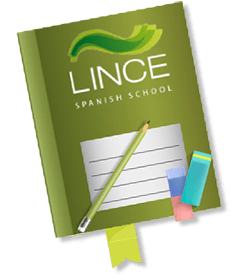 Training course for Spanish teachers (ELE) prices
Types of course
Prices
Duration
Training course for Spanish teachers
(materials included)

700€
80 hours,
4 weeks
Enrollment FEE includes: registration, welcome packet, cultural activities, internet acces and Wifi, attendance diploma and level diploma, books, movies and CD loan services.   
50€
 
Advantages of our training course for Spanish teachers
You will have the possibility to practice with foreign students of our Spanish school.
You will perform your best, as there will be only 8 participants in the course.
You will learn with 100% specialized ELE teachers, who will show you their daily classroom experience.
You will receive advice and information on career opportunities within and outside Spain
Employment opportunities of the training course for Spanish teachers (ELE)
Our training course for Spanish teachers will open you the doors to work as a Spanish teacher in language schools worldwide.
Depending on the further training of the applicant, this can also aim at:
Teaching positions in the Cervantes Institute (fixed positions by public competition)
Teaching positions in the departments of Spanish for foreigners of the Official Language Schools (EE.OO.II.), in Spain (by public competition)
Public schools abroad (depending on requirements)
Private schools abroad (schools, academies)
Lectureships and scholarships. Many foreign universities are interested in lecturers (students or native teachers) as teaching support
Lectureship of the Ministry of Foreign Affairs: In general for graduates in philological areas with specific training in ELE
NGOs and private language schools in Spain
*Training courses for Spanish teachers do not lead to the obtaining of an official title (art. 4 of Decree 84/2004).
Training course for Spanish teachers (ELE): Teacher training instructors
Our team of teachers is highly qualified and has extensive experience in teaching Spanish (ELE) in different centers and universities. Our teachers also have experience as creators of teaching training course of ELE and teaching materials.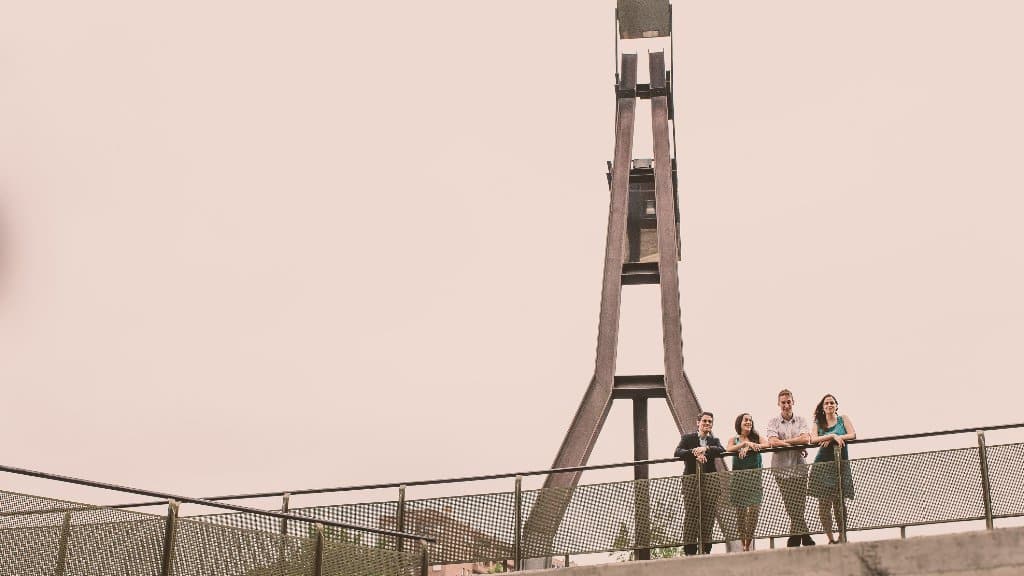 The coordinator of the training course for Spanish teachers (ELE) has 8 years experience as a teacher of Spanish as a Foreign Language and has formed approximately 340 teachers of ELE.
If you have any further questions about our training course for Spanish teachers (ELE), contact us.
REMEMBER!
All the students of the training course for Spanish teachers can take part, free of charge, in all the cultural activities that LINCE Spanish School organizes every evening for the Spanish students: city tours, tapas tours, visits etc.
Highly recommended to learn about the experience of a foreigner coming to Spain to learn Spanish.